12-30-02

With hunting seasons winding down and the fickle weatherman goofing up the ice fishing, Hoosier nimrods in the next month or so will be focusing on legislative matters.

There is good news in that area.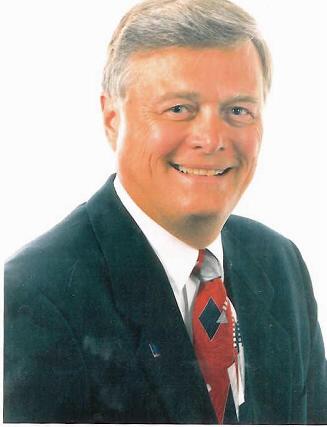 Sen. Tom Weatherwax, who minces no words while readily admitting to being a hunter and angler, recently was named chairman of the Senate Natural Resources Committee by Senate President Robert Garton who, in his own right, has been a friend of fish, wildlife and resources management.
Appointment of the Logansport senator, who has served in that capacity since 1988, is significant to Hoosier conservationists and outdoors folks for the simple reason that it is expected to give this group a better voice concerning legislation.
"We have had some very good men as chairmen of this important committee in the past," says one of the conservation-minded cogs of the state, "but in recent years we feel that we were not being heard at times."
"Sen. Garton's appointment of Sen. Weatherwax seems to be a step in the right direction," our source continued.
Weatherwax's strong suit is in finance, but he has distinguished himself in some other fields since being elected as a member of the House of Representatives in 1988.
He grew up on a farm at Clarence, Iowa, and migrated to Logansport when his employer (a farm chemical producing company) moved there. He also has worked in the meat industry.
But the call of the outdoors--especially hunting and fishing--has been a part of his life since childhood.
Sen. Weatherwax told this column recently that he wanted to meet DNR Director John Goss to learn more about the needs of wildlife and natural resources. He added that he also wants input from hunters, anglers and other outdoor types.
In the meantime, Speaker of the House Patrick Bauer has named Robert "Bob" Bischoff chairman of the House Natural Resources, Agriculture, and Rural Affairs Committee.
Rep. Bischoff, of Lawrenceburg, has been a friend of fish, wildlife and natural resources managers for many years This is important to wildlife and resources managers and Hoosier outdoors folks because both Sen. Weatherwax and Rep. Bischoff will run smack-dab into a common issue early in the coming session of the Indiana General Assembly.
This issue, of course, is the so-called, controversial "deer-pen bill," which has been an ominous cloud over wild game management for several years. The concept has never gained the approval of the legislature, but proponents continue bulldoggish efforts to take over management of our wild deer.
This year the battle plans will be altered somewhat.
In the past, proponents of hunting deer on paid shooting preserves have tried (without success) to get the blessing of the legislature to establish paid deer-hunting preserves surrounded by fences as high as eight feet.
It is probable that said proponents of hunting captive deer for big bucks will again have a bill in the legislature. But such a proposal did not gain approval of the legislative summer study committee. Opponents of the deer-pen concept like to think the backers of such legislation try to sneak their bills into the legislation hopper when nobody is looking.
There will be two bills from opponents of the deer-pen concept. They will be introduced in the Senate by the Sportsman's Roundtable, the state's most formidable conservation organization, and in the House by the newly-formed Coalition for Ethical Hunting, a group that has evolved from efforts of the Indiana Wildlife Federation and many other influential conservation organizations.
The two bills are quite similar. Generally, they would (if they become law) allow a landowner to breed deer--or do almost anything else they cared to do in the name of "deer farming." But such facilities would not be allowed to sell hunting privileges to "hunters" who have more money than hunting skills.